Everything came together for an awesome weekend. We had clear skies and warm (for Seattle) weather both days. Work didn't intrude (too badly) on weekend time, so we got to go out and enjoy our city. So what did we do?
Saturday morning, the boys and I started the weekend on our bikes, of course. We first rode to QFC for bagels, then headed to the Montlake cut to watch the Windermere cup.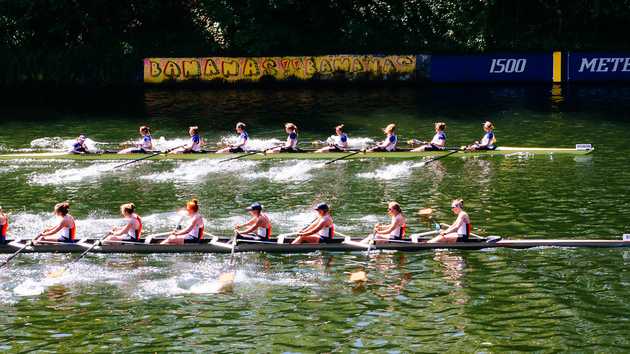 Women's Windermere Cup: University of Washington (far boat) versus University of Virginia (near boat). UW won the close race by 3 seconds.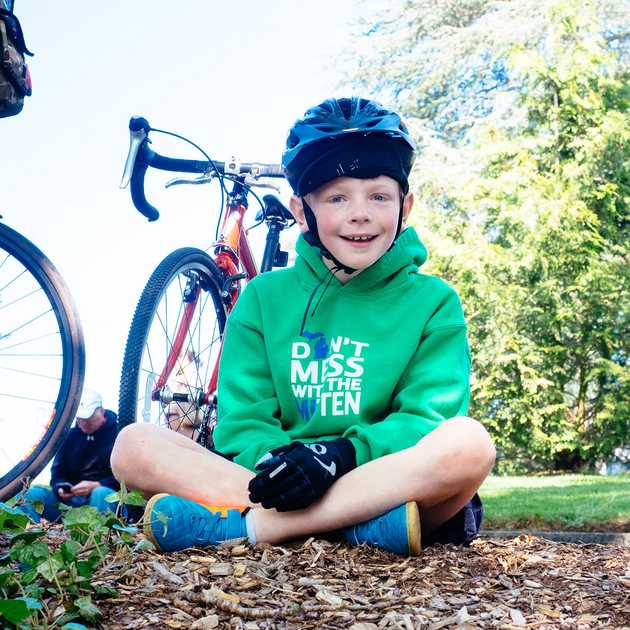 Alex at his perch by the Montlake cut for the race. The racing didn't hold Patrick's attention and he wandered off onto the grass.
When the racing was over, the boys headed over to the "Husky Rock", a concrete rock-climbing sculpture south of the stadium. The boys confined themselves to the "steeply slanted" concrete instead of the "vertical with tiny, far apart handholds" walls. Climbing the slanted walls was still a challenge, though. It took Alex dozens of attempts to learn how to get to the top, and Patrick never made it (though also never got bored). This was the highlight of Alex's weekend, and he and I made a return trip on Sunday so he could climb some more.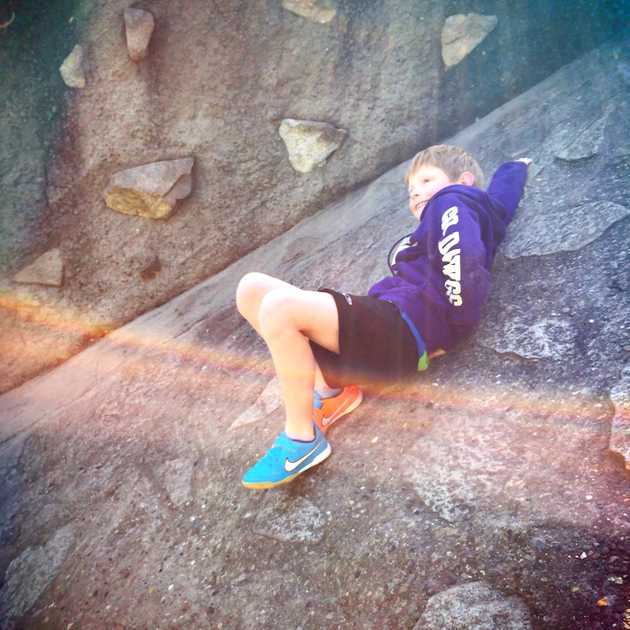 Alex climbing the Husky Rock.
Saturday night, the boys & I camped in the back yard. (Molly decided to skip this craziness.) This was mostly a trial run to see if my small, 20-year-old tent still works (it does, although one of the poles shows its age) and if we all fit in it (we do). I've been dreaming of doing at least one bike camping overnight trip with the boys this summer, which motivated the gear check.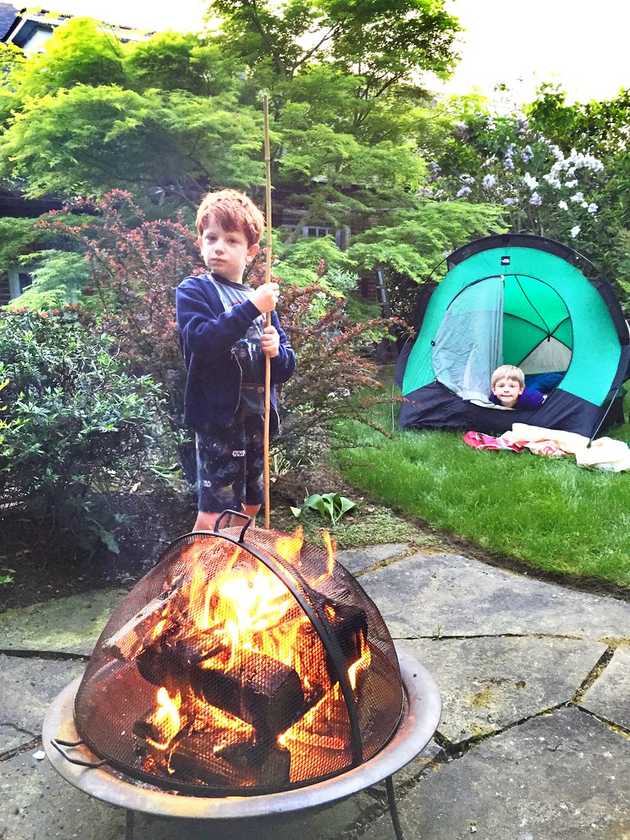 We spent several hours Sunday working outside at the boys' school, helping restore/reclaim the unused trails and land that lead from Villa's hilltop perch down to the lake. I was nervous heading into this. I don't garden at home, so the idea of gardening at a large scale intimidates me. Luckily, my assigned job was just brute manual labor; it required only strength and not skill. I had to help load and move wheelbarrows full of mulch down the trail to the "sanctuary," which will be an outdoor classroom space.
All in all about as nice a weekend as you could hope for!