We just had our week of winter. While there wasn't a storm on MLK day itself, the week of cold / snowy / slushy / icy mix has already started blurring together in everybody's minds. We'll remember this as the MLK Day Storm in a few years, so we might as well start calling it that now.
Everything started prettily enough. Saturday, we had enough snow to dust things white. Sunday, it came down hard but didn't accumulate too much in our neck of the woods. We lit a fire, walked through the neighborhood, and in general had a good time.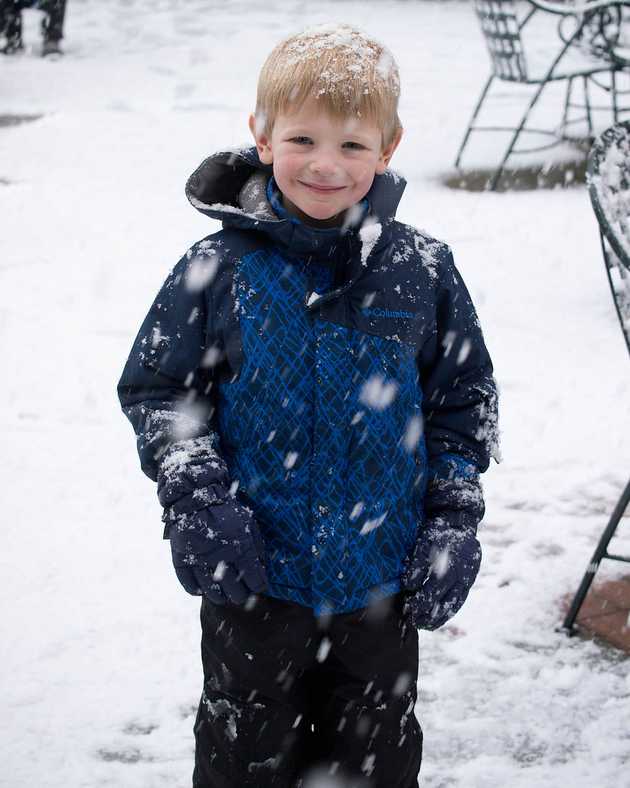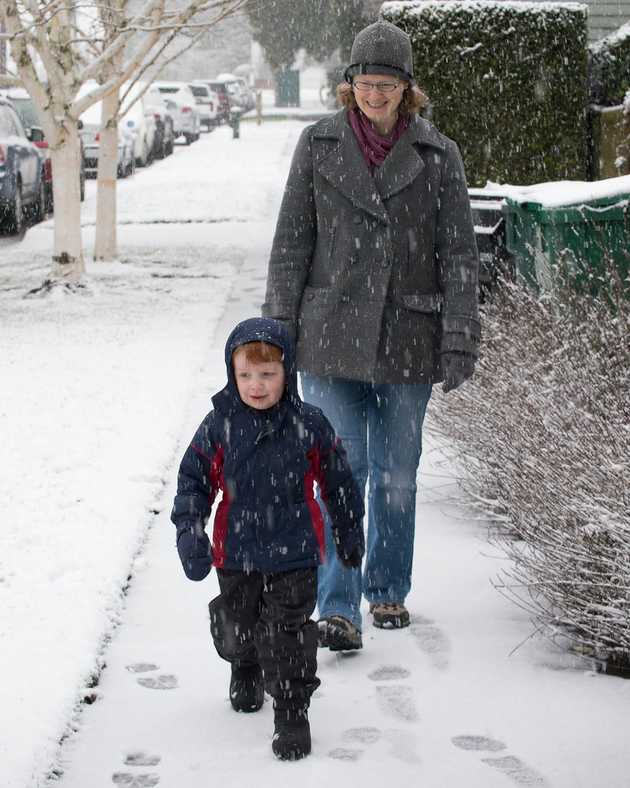 But what stands out about this storm is, aside from too few hours on Tuesday, Seattle parents were unexpectedly stuck with their kids for a week. Perhaps some parents spent the whole time reliving the magic of snow days through their kids eyes. In our house, that magic had all worn away by Thursday. Partly that's because our kids don't like going out in the cold that much. Sledding had lost its thrill. Thursday's coating of ice made it hard to make snowballs or snowmen. Come the afternoons, it was hard for me to muster the willpower to put on all those layers and get the kids out of the house for what I knew would be just a short excursion. When we did get out of the house on Wednesday afternoon and Thursday, it was hard to walk anywhere quickly because all Alex wanted to do was be a Mammy Wooleth (the way he still says Wooly Mammoth). He'd tromp around on all fours, breaking through the ice crust over the snow, like he was an Ice Age mastodon. But we were luckier than many. We kept our power through the whole experience, so we could use movies and iPads to entertain the kids when we ran out of other ideas.
As pretty as the first snowfall was on Saturday, the first snowmelt on Friday was even prettier!