Gone are the days of shorts and sandals. Saturday morning, I slid on my beloved Ariat cowboy boots and a pair of jeans to ward off the early fall chill. We were heading off to the second Skagit River Ranch farm day, so my footwear wasn't so out of place.
You may remember our adventure there two years ago. This trip was just as much fun. The biggest difference is the three-year-old on this trip was Patrick and not Alex. For a while I wasn't sure we would get Patrick into the farmyard proper; I couldn't get him to leave the chickens. When he found a chicken that had escaped from their fenced yard, he was thrilled and ran up to it. The wise chicken scurried back under the fence. (The farm takes free range seriously.)
Once I got Patrick to catch up with his brother inside the main yard, the kids loved exploring the outdoors and watching the different animals. Alex's favorite was the horse that Nicole, the farmer's daughter, rode around the farm. He was part of a flock of children that followed her from spot to spot to stay close to the horse.
We left two hours later, full and content. (They serve excellent food and had two world class chefs on hand doing cooking demonstrations.) The kids were happy and tired. I hope George and Eiko keep inviting us to their home and hosting a farm day. As long as they do, we'll keep coming back!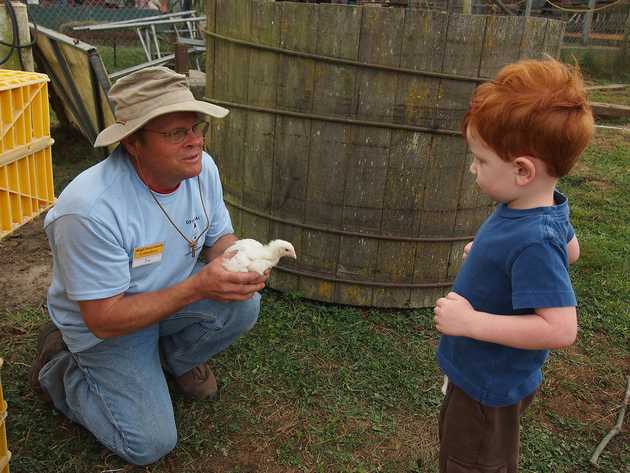 Patrick's close encounter with a chicken.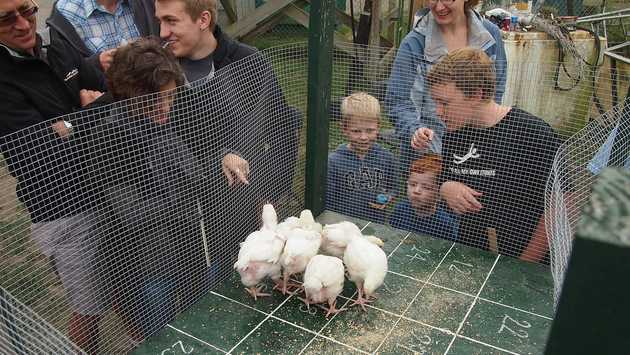 Everybody gets in on the Chicken Poop Bingo action! Number four was the "winner."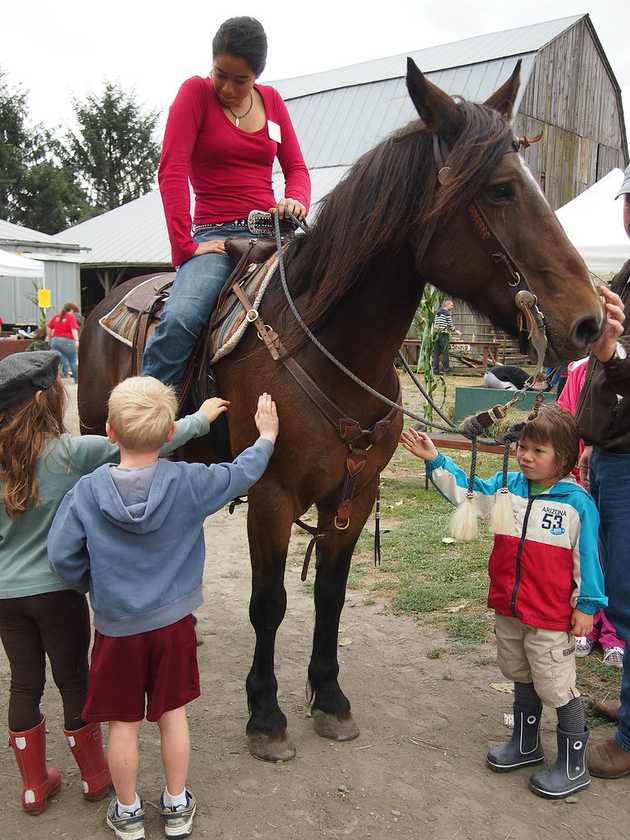 What is a farm without a horse?
_
_