I've finally started processing some of the pictures from our trip to Rochester several weeks ago. One of the highlights of the trip for the kids was going to the pool. While Seattle has a good network of wading pools for kids, Molly & I don't have any memberships to a "real" pool, so this was a real treat for the kids.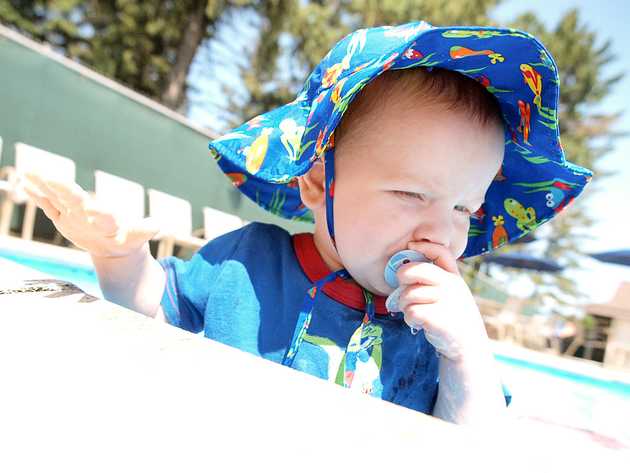 Well, it was a real treat for Alex, anyway. Surprisingly, given how much he likes to splash in the bathtub, Patrick didn't want to stay in the baby pool for long. Maybe it's because it was too deep for him to sit down in. He was out of the pool shortly after I took the picture above.
Alex, in contrast, spent hours in the pool with Molly kicking around. He loved it. And since it tired him out, we loved it too.
Alex's favorite discovery was a snorkel and mask. He didn't quite get the hang of breathing through the snorkel while in the water, but he sure loved breathing through the snorkel on land!