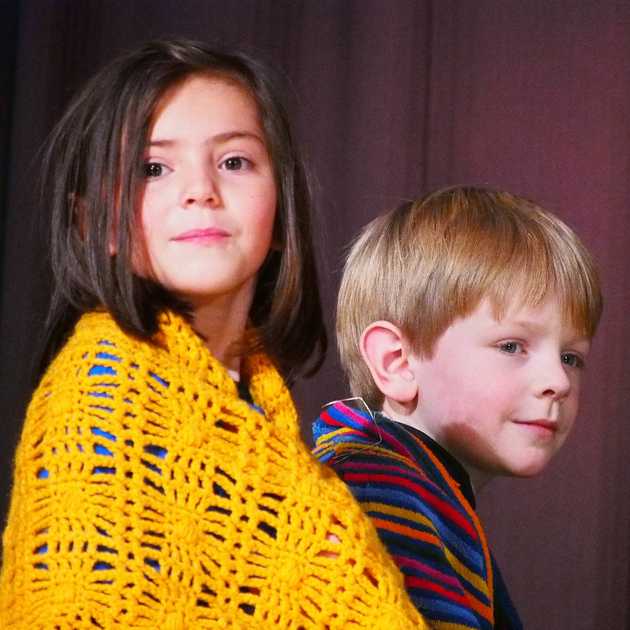 Grandma Georgina and Grandpa George.
This past Thursday, Molly and I picked up Patrick early and headed to Villa to watch Alex in his stage début in Charlie and the Chocolate Factory. He was both Grandpa George and an Oompa Loompa.
Let's be honest. There were no Tony-winning performances last week. While the kids did surprisingly well with their cues and memorizing their lines, a 5-8-year-old can't project to fill an auditorium. Anything that wasn't said or sung into a microphone was lost. And speaking of singing: No, at that age, they do not sing in time with the music.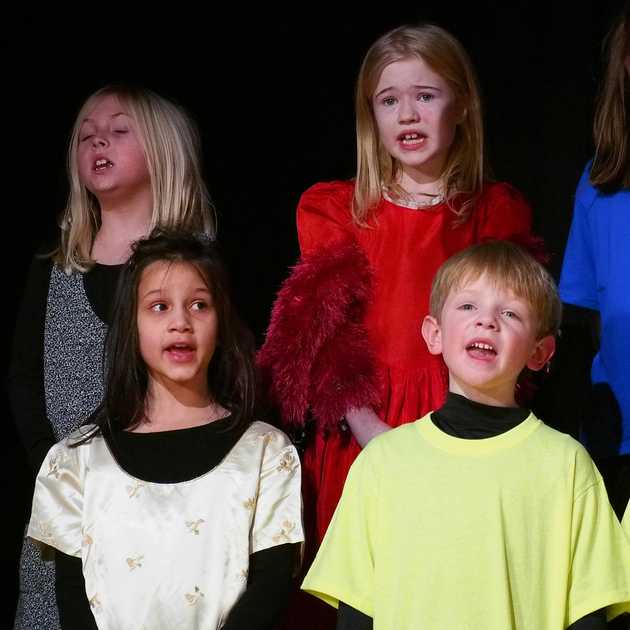 The chorus sings.
But you know, none of that matters when you are the parent of one of the kids on stage. All I saw was the smile on Alex's face when he saw us in the audience, and the smiles on the faces of all the other parents, grandparents, and siblings sitting around us. I heard the laughter and applause after each of the older children finished a solo. When the cast came out for their curtain call, I felt the buzz in the room.
This is the real magic. My kid was happy, my kid was practicing and doing new things, and I'm his parent. It was a great night.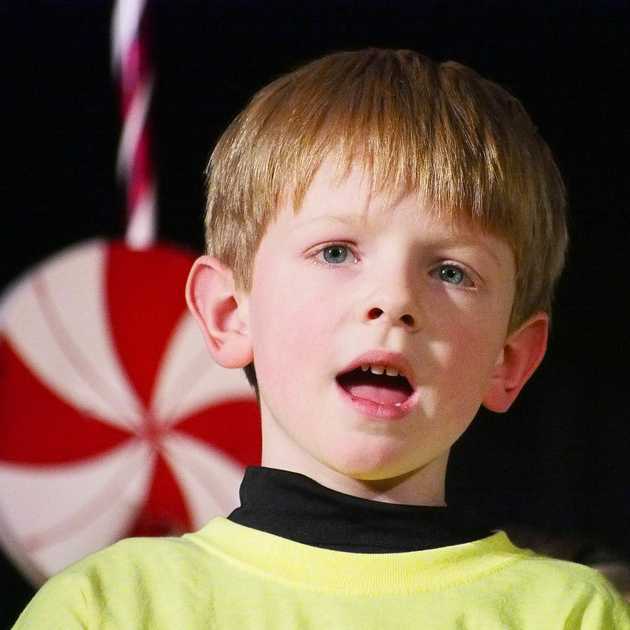 Alex as an Oompa Loompa.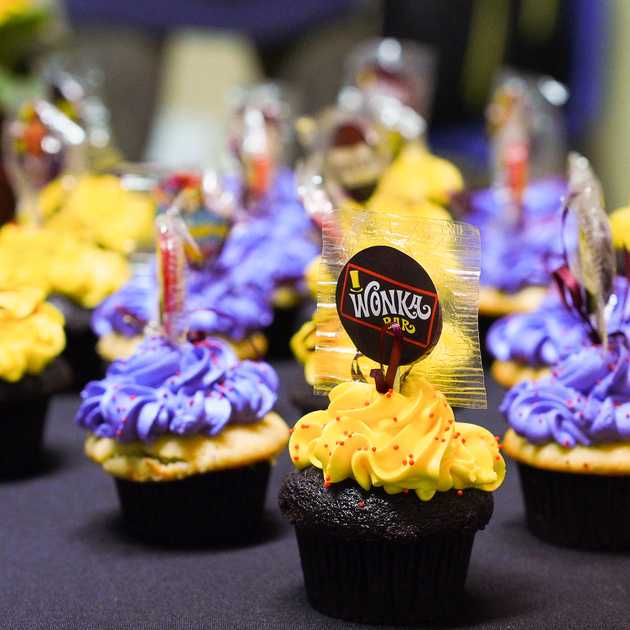 The parent volunteers set up an excellent cast party after the show.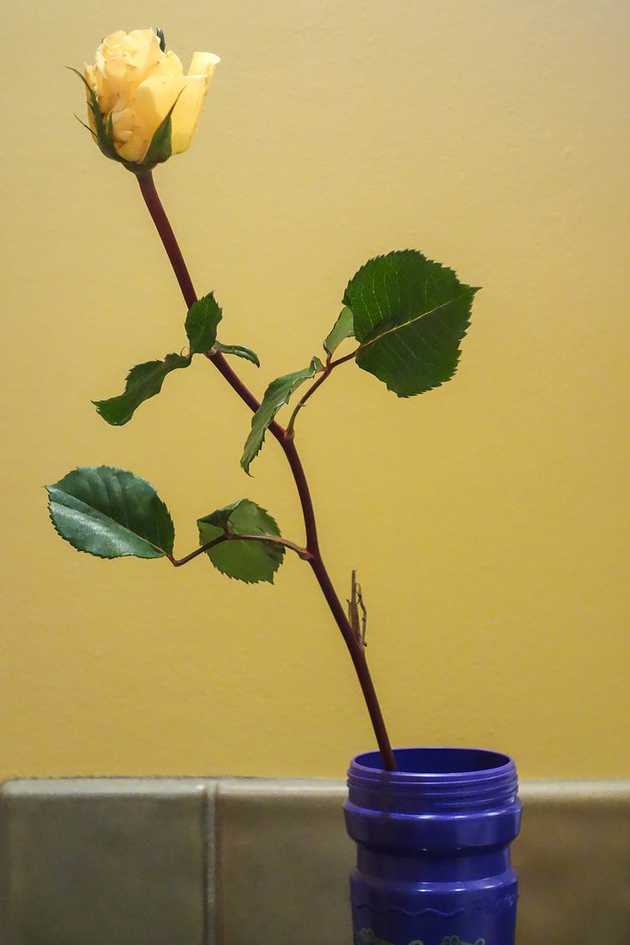 Alex got a rose at his party. Patrick put it in the "vase" for him.