Alex asked that to nobody in particular on Friday afternoon as I picked him up from daycare.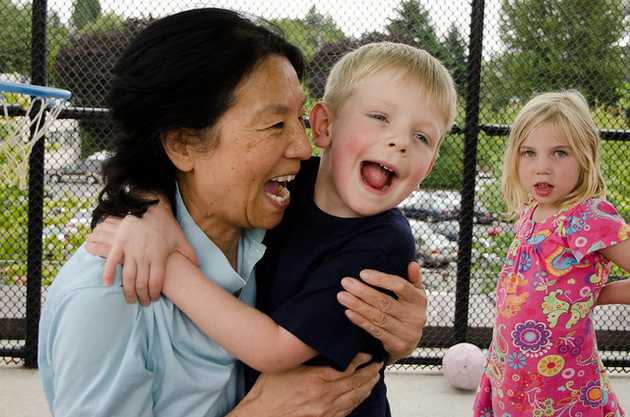 > > _Alex and Jia-Fang, his current teacher._ > >
He knew it was no ordinary day, though. After almost five years, it was his last day at Bright Horizons. I went to his class in the early afternoon with a tray full of homemade mini-cupcakes as a goodbye treat. Alex very politely gave a cupcake to each of his classmates out on the playground. Three of the girls serenaded him with a song they made up: _Happy Last Day to You! _And Alex got lots of hugs from teachers and classmates. Some of the teachers have known Alex since he was five months old. They were as amazed as I am that his last day finally arrived. Out on the playground, one of Alex's favorite long-term teachers, Kidy, fought back tears and told me, "I remember him when he was a baby, and always carried his blanket around…"
"He's got that blanket in his backpack now!" I told her.
"Save it for him. Give it to him when he graduates high school," she told me. Just then, though, I had to dart away. On his own, Alex had punched in the door code on the keypad that leads from the rooftop playground to the rest of the daycare. "That's when you know it's time to let them go," I told Kidy as I left. "When they know how to open the door by themselves!"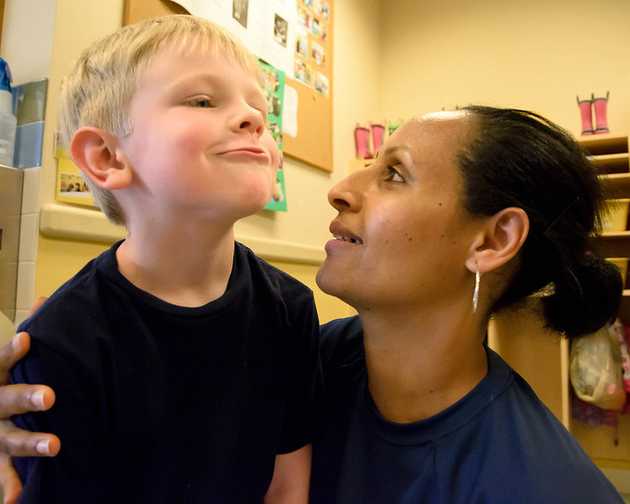 > > _Alex and Kidy._ > >
One of the nice things about having little boys is they don't have complex emotions. Alex was a little hyper, and a little happy at having a special day, and a little perplexed at all of the hugs. However, he lives in the moment… so unlike the adults, and maybe some of the little girls, he wasn't at all sad or nostalgic.
After cupcakes, we picked up Patrick. Before we could leave Bright Horizons, though, Alex wanted to say goodbye to his friends one more time. We did one more trip out to the playground and said our final goodbyes. As we left, his classmate Annika gave him one last hug and said, a little wistfully, "You were one of my good friends." Yes, I suspect girls are more complex…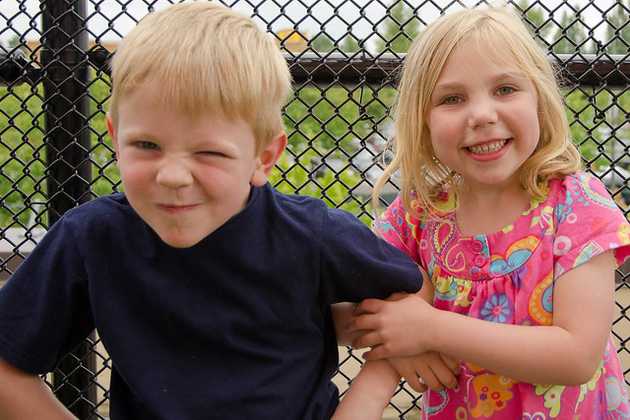 > > _Alex and Annika._ > >