For the past two years, I've had some rolls of film scattered throughout my work room as I've added film photography to my repertoire. Right before Christmas, I dropped off a roll of black & white film for processing at Moon Photo, one of the three places in town that will handle it. As I headed out the door, I grabbed an exposed black & white roll that I'd found in my closet and I dropped it off as well. I couldn't remember when I shot that roll. Perhaps last year, when I spent most of the summer shooting film… but I felt sure it was from 2008. That's when I bought my first "serious" film camera, and at the time I didn't realize how hard it would be to get B&W film processed. I expected to have a roll or two of exposed B&W film sitting around from my early experiments.
I was wrong. This roll of film was waay older than 2008. When I got the developed roll back, I just stared at the pictures in surprise. It wasn't anything I expected to see at all. Photos from Maine? I've been there several times… when was this? Pictures from the coastline of the Olympic peninsula? When did I go out there? I couldn't remember…
Luckily, I'd shot a few frames out the window of my apartment, and that let me date the roll of film: The summer of 1999. I was a mere 25 years old, less than a year at Microsoft, not yet three years in Seattle, and my only camera was a point & shoot that my dad had bought me for a trip to Ireland in 1995. The digital photo revolution hadn't started. Somehow I carried this roll with me for 11 years. I moved it to three different homes/apartments. And I'd forgotten all about it.
Time's not that considerate to film. The developed frames had very low contrast and were washed out at the edges. I've recovered them was well as I can, and there are amazingly enough a few "keepers." So here you go, a bit of ancient history, captured in silver.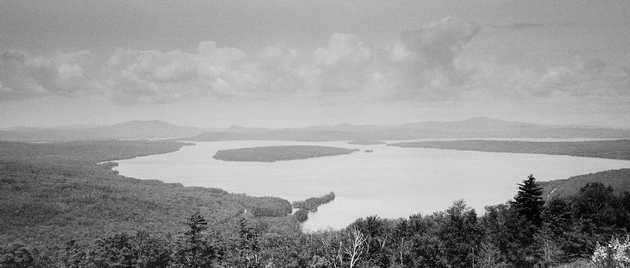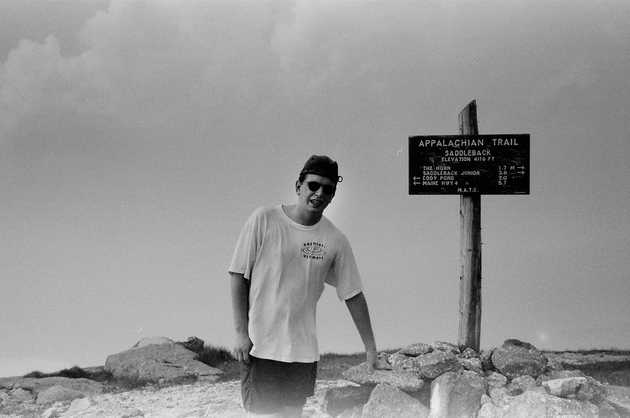 > > _(I was a lot skinnier 11 years ago…)_ > >