I went through my Halloween photos tonight, and three looked good and summarize our Halloween experience.
First, we really didn't get into the Halloween spirit this year. The past two years, we had fun adventures to nearby pumpkin patches. This year, the kids went to a pumpkin patch… in St. Louis. (Molly & I ate croissants instead.) Sunday morning, we realized: We don't have a pumpkin! So off to QFC, which thankfully had a few pumpkins left. Alex liked looking at the "ghost pumpkins" more than he did the large orange ones.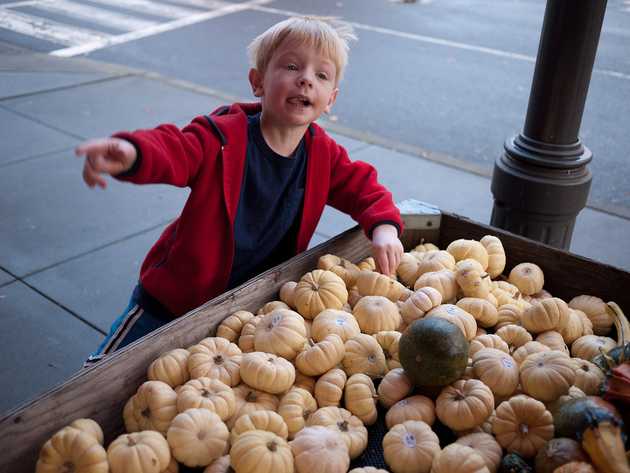 This year, Patrick was much more interested in pumpkin carving than he was last year. Here he is, helping mamma plan the jack-o-lantern's face: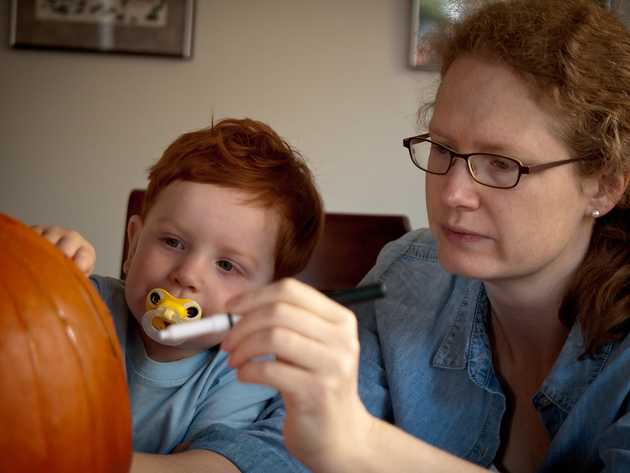 When it came time to trick-or-treat, though, it was a repeat of 2009. Alex was in his same costume. Earlier, he wanted to be a Storm Trooper for Halloween. However, he's also been pretending to be a lion for the past four or five weeks, so when Molly found out last year's costume mostly fit, it wasn't hard to convince him to be a lion again. He had a great time trick-or-treating through the neighborhood. Here he is, before going out on the prowl: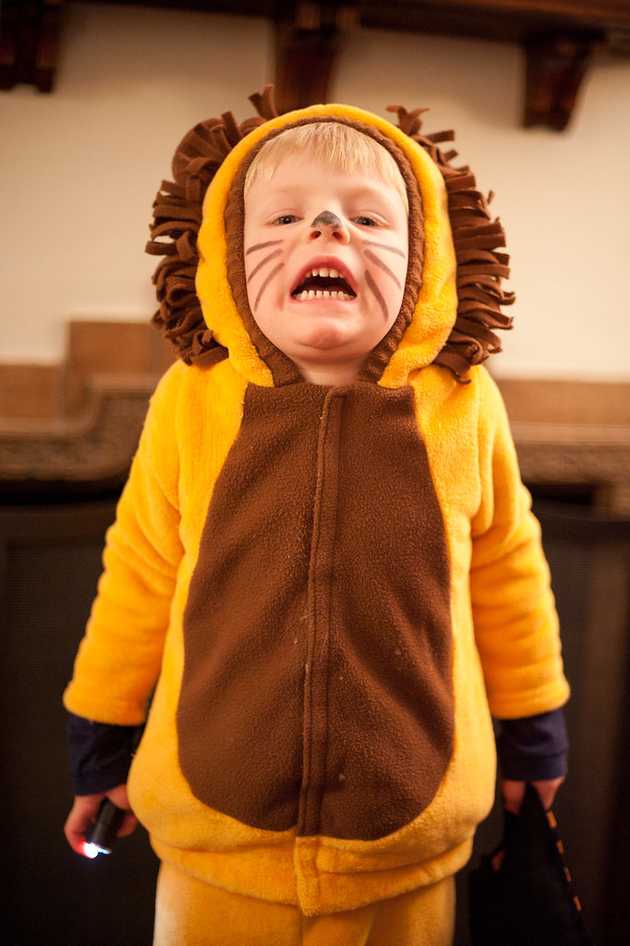 Patrick, however, refused to put on his costume (just like Alex at one year old) and stayed home instead of trick-or-treating. Something tells me that won't happen again next year!