Alex is learning about Seattle history in his third grade class. It's been fun as a parent, too. One of his homework assignments was to go to someplace new in Seattle and take notes. We chose a UW Women's Basketball game, and Alex spent a few minutes after the game learning about UW sports history from the mini-museum inside Hec Ed Pavilion.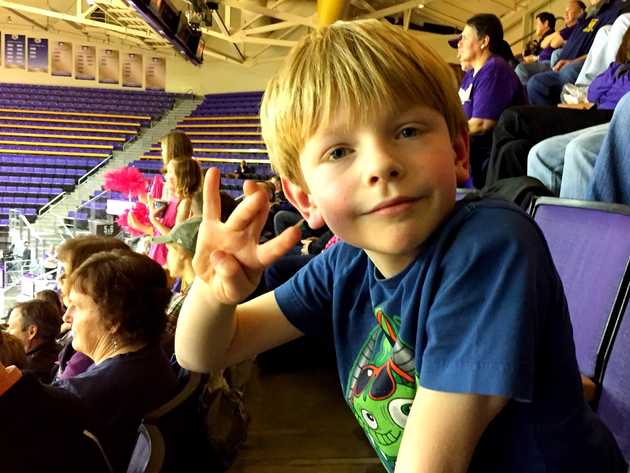 Alex learns to make a "W" with his fingers at the basketball game. Yes, the stadium was mostly empty for the game.
Then, last week, I chaperoned on a field trip to the Museum of History and Industry. The kids had an hour to work on a scavenger hunt, answering various questions about Seattle history. After, they worked in groups to identify various historical artifacts. Alex's team had to identify a sextant. I don't know how they did it, but they correctly knew that it was from the age of explorers and that we'd use a GPS for the same function today… but of course none of the kids knew how a sextant would be used. But I bet none of the adults in the museum knew that either.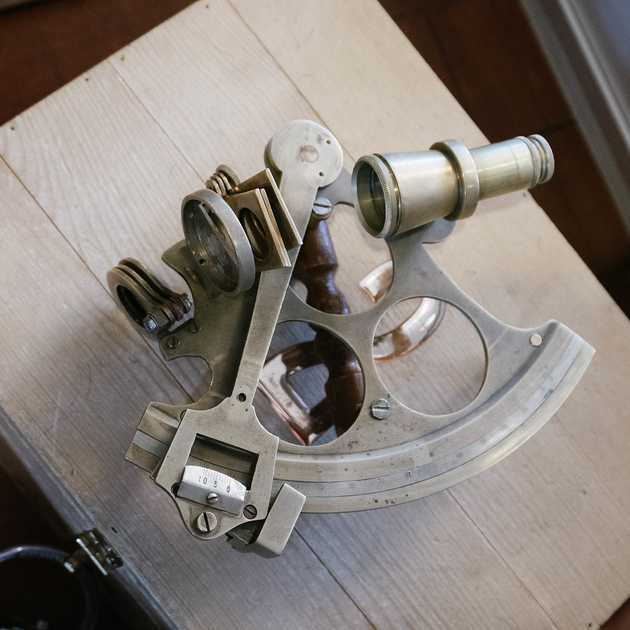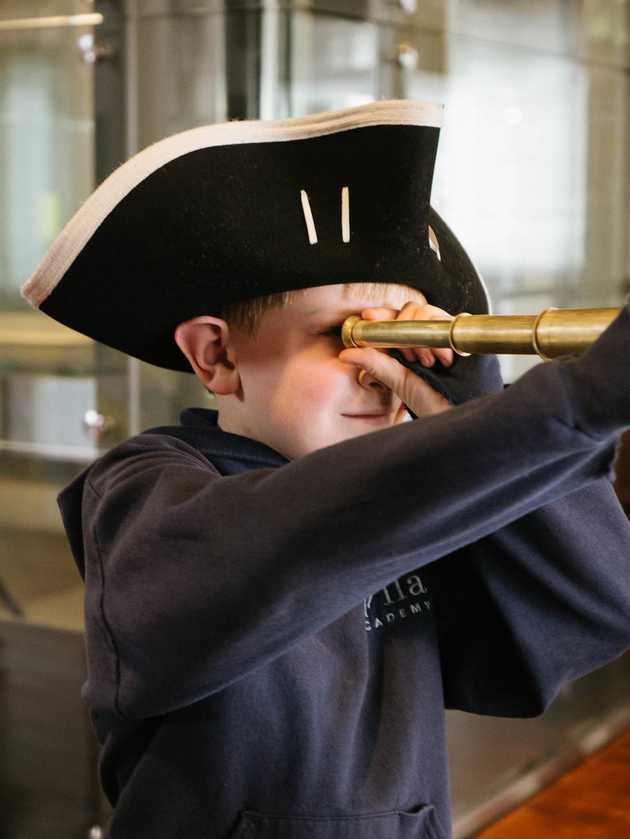 The age of explorers.
But the most fun Seattle experience happened by accident this past weekend. We decided to go to the Seattle Bike Show by bike. While I'm used to biking everywhere, I'm still a little timid riding with the kids beyond the couple of miles around our house, especially when either kid is riding his own bicycle (as opposed to being pulled by me). The Bike Show was at CenturyLink Field, south of downtown… _waay _beyond my usual bike-with-kids stomping grounds. I don't think I would have done it if there hadn't been an organized family bike ride there. Riding in a big pack with other families showed me that it's both easy and fun to get to downtown Seattle by bicycle… as long as you have the time to do it at a kid pace.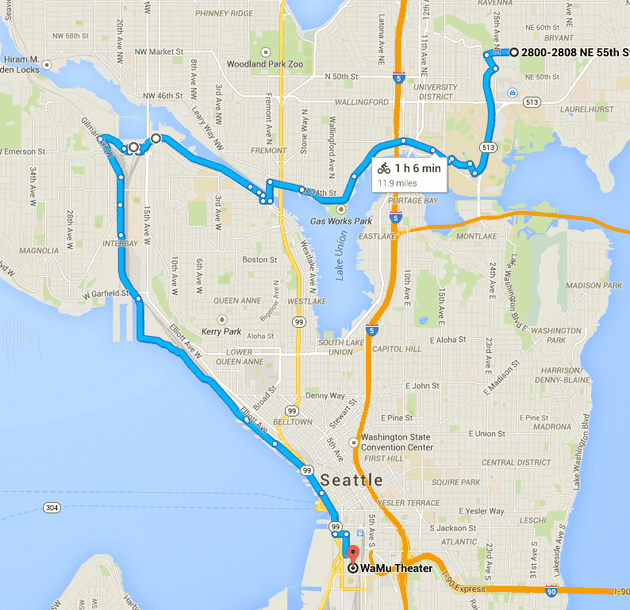 Our route to and from downtown. Riding at Alex's pace, it took two hours each way.
Our bike route wound up being an impromptu tour of Seattle's industrial history. We went through trainyards and shipyards. We rode by an enormous ship picking up its cargo of grain at Terminal 86. We took the time to stop at Fisherman's Terminal ("Home of the North Pacific Fishing Fleet") and look at the memorial to those who lost their lives at sea. It was a way more fun and scenic way to get downtown than just driving on I-5, and I'm so glad we took the time to do it.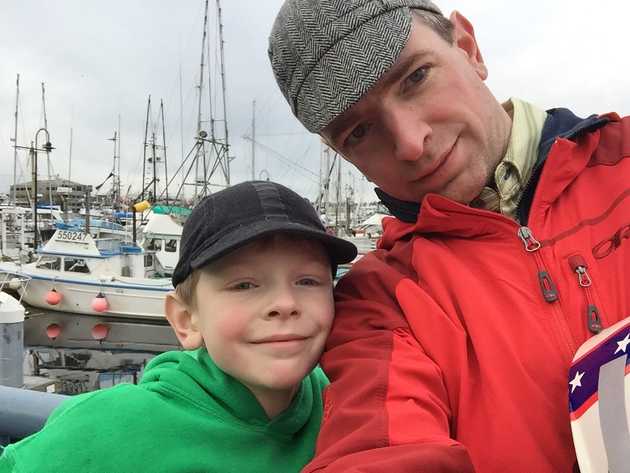 Bike trip selfie at the Fisherman's Terminal. Patrick rode with us to the stadium on our cargo bike, but he phoned in a rescue for the way home: Molly came to pick him up. Alex and I did the return trip alone.