Minnesota, December 2014: Jetlag kept Alex and Patrick from falling asleep at night. The usual parental question of "How do we tire these kids out?" became even more urgent than it usually is on school breaks.
Luckily for us, three inches of dry, powdery snow fell the second night of our trip. The next afternoon, we bundled up the kids and headed to the Rochester Country Club. The snow hid all signs of golf and gave us a landscape with large, uninterrupted swaths of white and no cars. It's the perfect place to turn kids loose and let them sled.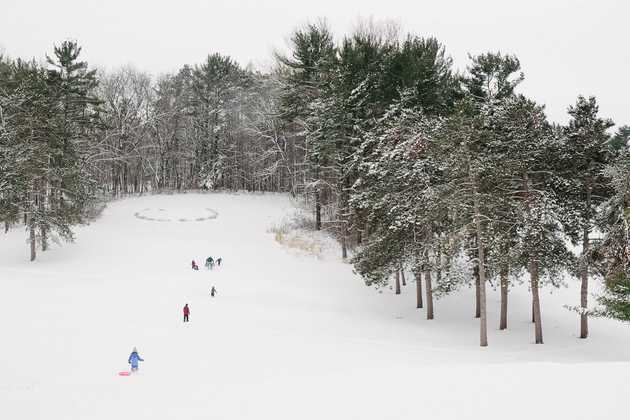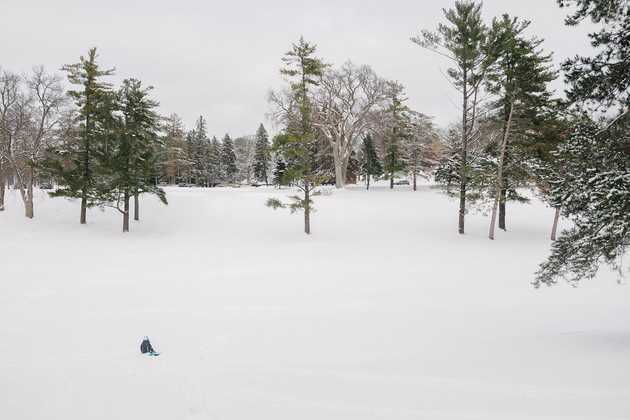 From a "tire kids out" perspective, few things work better than making them walk up a hill a few dozen times in the cold. And they all did it willingly, with smiles on their faces, because of how much fun it was to go back to the bottom.
It was an exceptionally good sledding hill. It sloped down several hundred feet, its width gave a large margin of error for imprecise steering, and it came to a gentle stop with no crazy obstacles. I did a couple of runs myself. Free-falling down a hill: It felt like skydiving without leaving the ground.