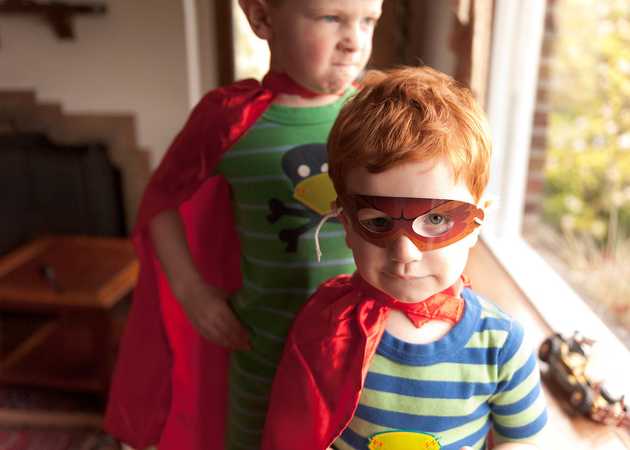 Sick Superheros, originally uploaded by B.K. Dewey.
Our household has finally recovered from having everybody sick last week. We spent a lot of time cooped up indoors… the superhero capes helped relieve the monotony.
My favorite part of this photo is Alex's superhero face. He's so ready to fight crime.