Alex's birthday party was Sunday, but his real birthday was today. Unlike last year, where we thought we could get away with not signifying the day at all, we knew we had to do something today.
To start, Molly made chocolate chip cookies for Alex to bring to school. They ate the cookies in the morning, before going out to the playground for the first time (giving them an opportunity to work off the sugar!). March is a popular month for birthdays. One of Alex's friends, Annika, had a birthday yesterday, and her mom brought in tiny cupcakes. They gave the birthday girl two. Alex learned the lesson. When the much larger cookies were passed around today, Alex declared, "I can have two, because it's my birthday!" The teachers couldn't argue with that logic, so Alex really loaded up on sugar.
Molly did all of the gift shopping this year. She bought Alex several puzzles. Last night, she started feeling guilty that Alex had only "educational" toys, so before we picked up Alex from school, we darted over to the toy store to look for new trains. Not just any train would do. Alex had found a Thomas catalog/brochure, and he consistently pointed to this weird turquoise train and said how much he liked it. I thought Molly was crazy, because I thought Alex was just pointing to a random picture that he liked, but this is what Molly wanted to get him. Luckily, the toy store had it. The train's name is Spencer, and he's more silver than turquoise when seen in real life.
Well, once again, I have to admit that Molly was right. Alex got to open several presents today, including a couple of trains. But when he unwrapped Spencer, he really lit up. "Yay! I always wanted that one. It makes me so happy!" He even did a little happy dance for us.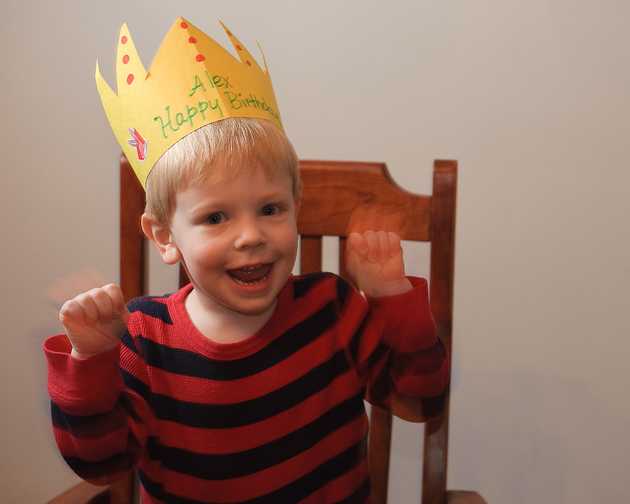 I've added a few pictures from today to Alex's birthday photo album. Be sure to check them out.