We've had great autumn weather this weekend in Seattle. The days start foggy, but by the afternoon it burns off and we're treated to sunny skies and 60 degree weather. To top it off, the fall colors seem exceptionally pretty this year.
I took my camera with me on a solo trip to the Arboretum yesterday morning, and also in the afternoon when I took Alex to the Bryant Elementary playground. The pictures give you a good idea of what a fine fall day is like in Seattle. You can see all of the pictures here:
http://www.flickr.com/photos/bdewey/sets/72157602410720603/
Here are some of my favorite shots of the day. First, on my way to the Arboretum, I stopped by "Hec Ed" pavilion at the University of Washington campus. There's a pedestrian overpass that goes over Montlake Boulevard there. We drive under it every day to and from work, and I've been thinking to myself, "I'd like a picture of the fall colors from that bridge." Well, at 7:00 in the morning on a foggy fall day, there's not a lot of light to really appreciate the colors… but I do like how the car lights turned out.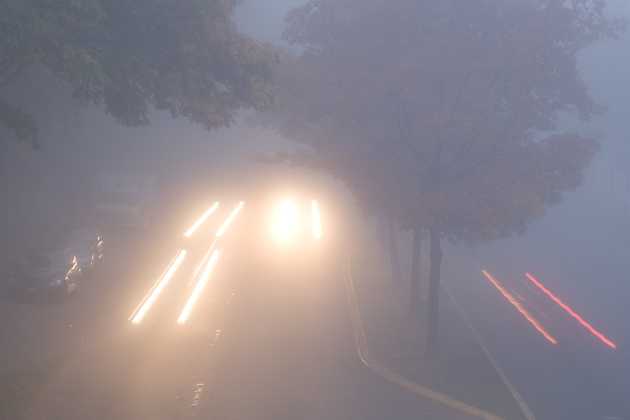 I faced a lot more foggy weather in the arboretum. It turned out to be a better morning to look at shapes in the mist than to see fall colors, but every now and then you could see a color combination that stood out.
The coolest thing about a foggy day is all of the spider webs stand out as water condenses on the silk.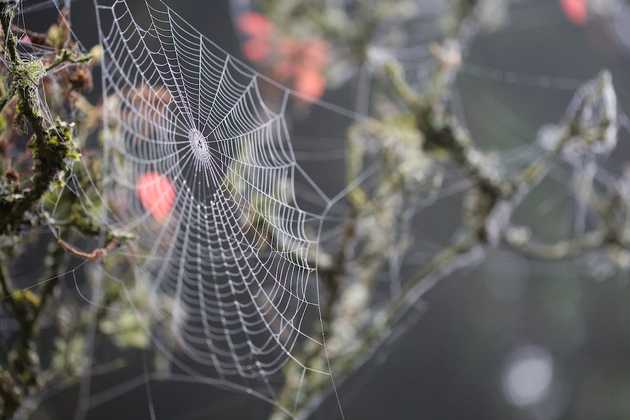 The difference between the morning and the afternoon was pretty striking. Here's the Bryant Elementary playground with the fall colors and blue skies on full display.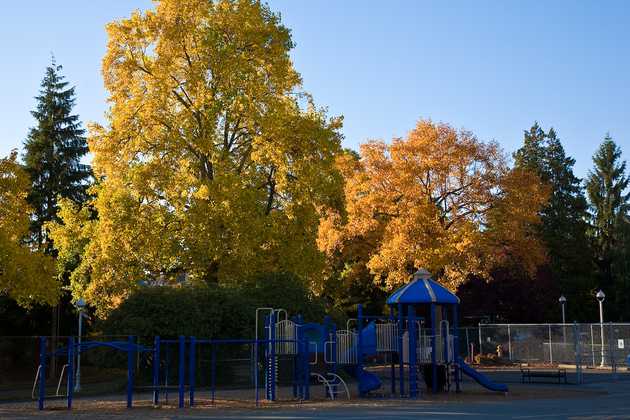 Alex now spends more time playing with balls at the playground than he does using the slide. Most times, we can find a stray ball at the playground, but to be safe I now bring one with us. This particular day, we also found a stray frisbee. Alex had a great time chasing after the frisbee when I threw it. In a lot of ways, he really is like a puppy. Alex also really liked watching me throw the ball into the basketball hoop. Given my basketball skills, I guess that would be pretty funny to watch. Here are some of my favorite Alex pictures from the day. You'll find five more Alex pictures if you look at the entire set. (The link again is here.)
Anyway, I sure hope the nice weather lasts!